A Flexible Framework for Hybrid (blended) Education
for lower-secondary schools
---
Download our publication: : A Flexible Framework for Hybrid (blended) Education for lower-secondary schools

Developed between: 2021-03-01 – 2021-12-31
Lead organisation: School of Educational Sciences, TALLINN UNIVERSITY, Estonia
Media: Publications (online), Paper Brochures
Languages: English, Romanian
Share your blended and/or hybrid learning experience with teachers across Europe and contribute to our Framework!
It is not possible to go back to the traditional learning environments and methods that had survived the accelerated development of various technologies during the 20th century but proved to be incapable to face the COVID-19 crisis. This has forced almost all global educational systems to switch to remote distance learning in spring, 2020 in just one week.
This collection of the articles is about bridging the face-to-face teaching and innovative learning environments. Moving back to face-to-face teaching in classroom settings and trying to forget previous lessons learnt has been somewhat confusing to teachers.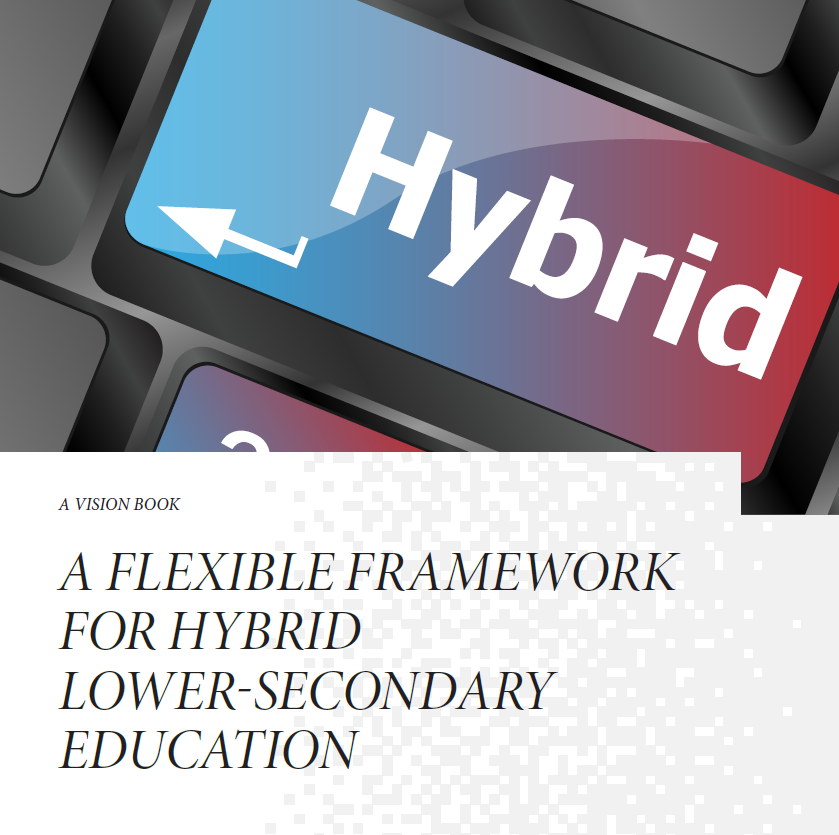 Despite this, they have, with extraordinary speed, managed to develop new digital competencies to make high-quality teaching and learning possible.
Hybrid learning in educational settings might be the new normal in the coming years when we put together the best of face-to-face and online teaching methods and shift the emphasis from the classroom to a supportive learning environment, wherever this is located.
---
From the content of the book:
1. Review of the 10 most challenging aspects of making hybrid education efficient and enjoyable for learners;
2. The meaning and use of digital learning terms in Estonia, Hungary, Romania and Austria;
3. Learning while doing: Hybrid workshops in Romania and 10+1 conclusions relevant for school education;
4. A virtual space for learning and collaboration – teaching and assessing practical skills online;
5. Teaching practices during the COVID-19 pandemic in Austria, Estonia, Finland and Romania;
6. Using hybrid learning to face the uncertainty of teaching conditions during the COVID-19 crisis: A case study;
7. E-learning in the time of COVID-19: The main challenges in higher education;
8. Creative engagement in online and hybrid teachers' professional development programs;
9. Amazing walks through mathematics: Hybrid workshops at festivals;
10. 3D modelling and playing 3D games: Three-dimensional Mathematics to aMaze;